Company profile
---
★Tiles manufacturer from Foshan China.
★Established over 20 years,Over 15 years export experience.
★Factory area is around 380000sqm,Show-room area is around 5000sqm.
★Worldwide famous ceramic brand R.A.K,B&Q,Guocera, COTTO OEM in our factory.
★15 colors, More than 1000 designs,Best kitchenroom bathroom tiles.
★More than 300 customers from 52 countries.
★Good Design, Good Quality & Good Price.Best choice for project & wholesaler.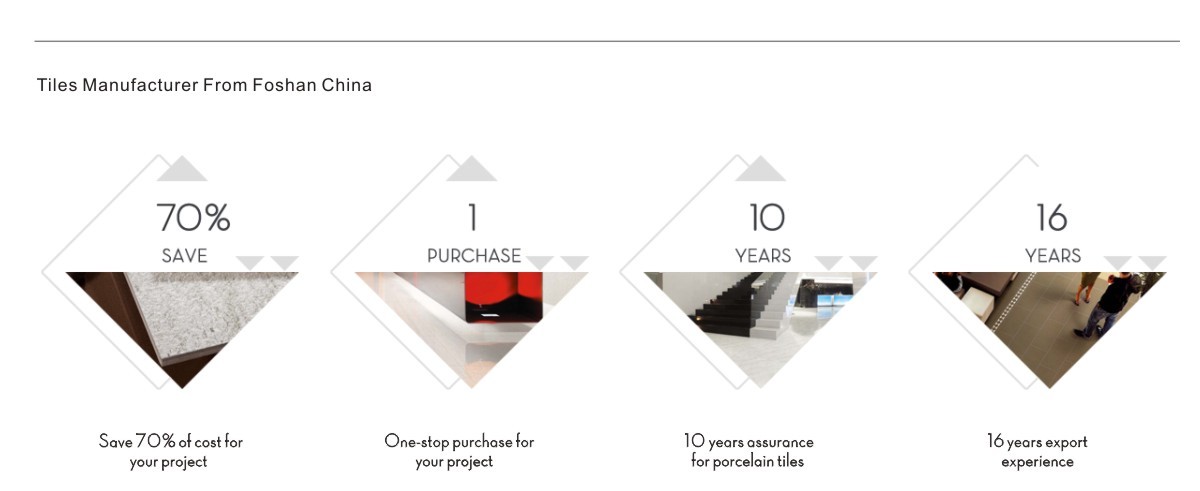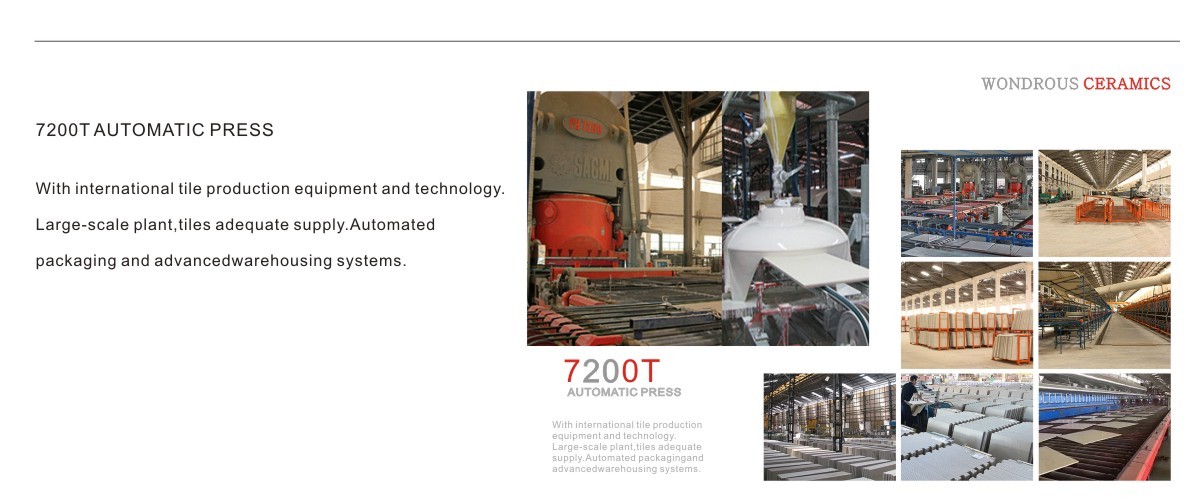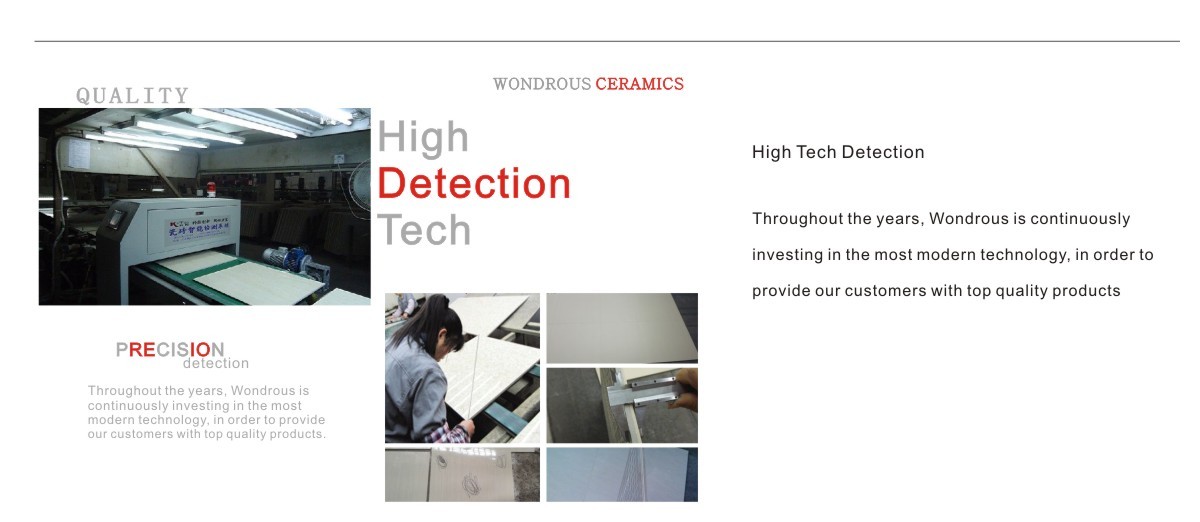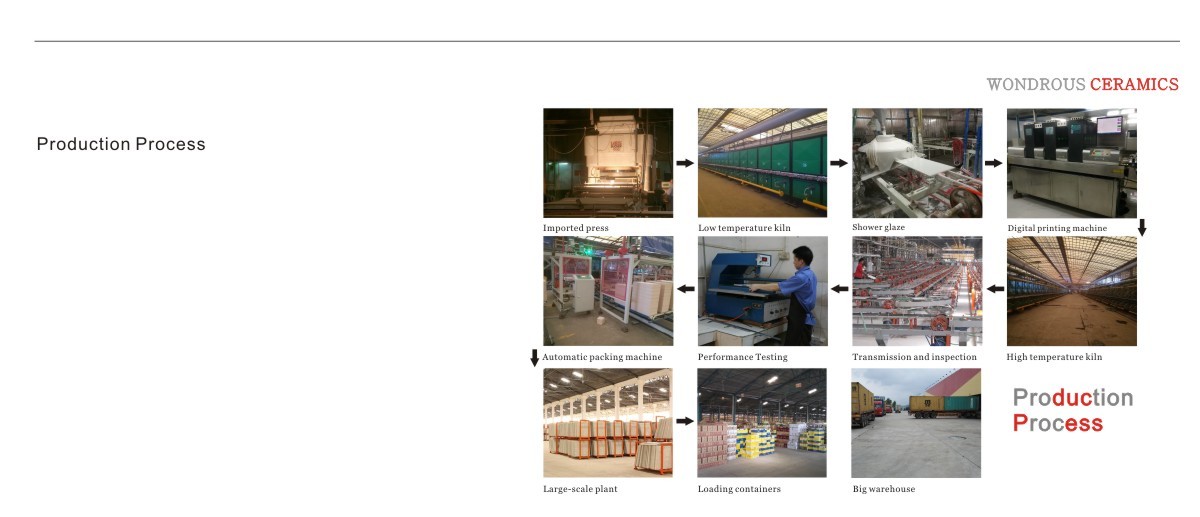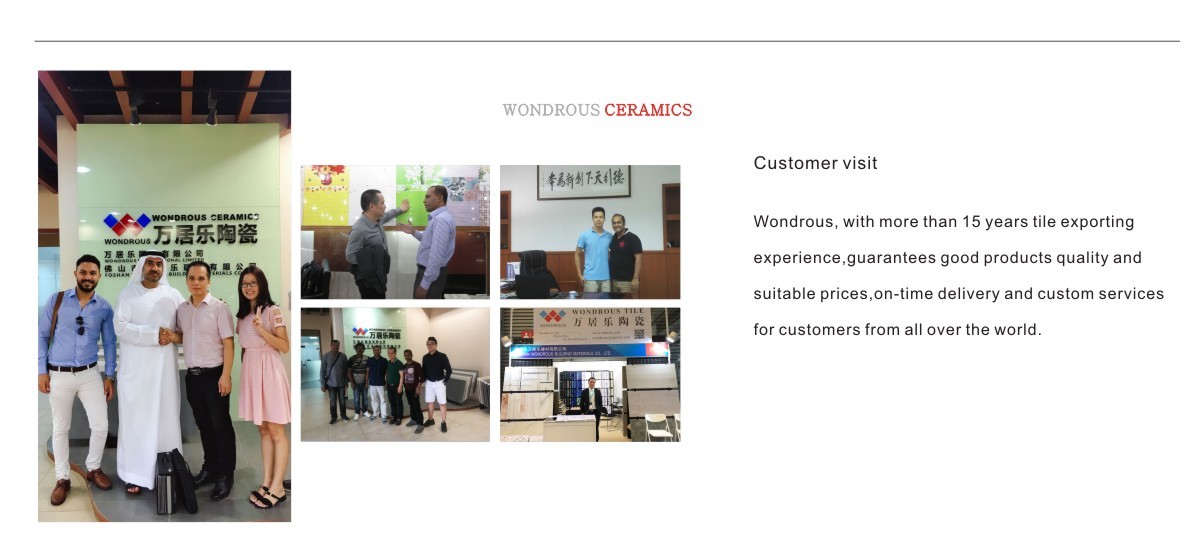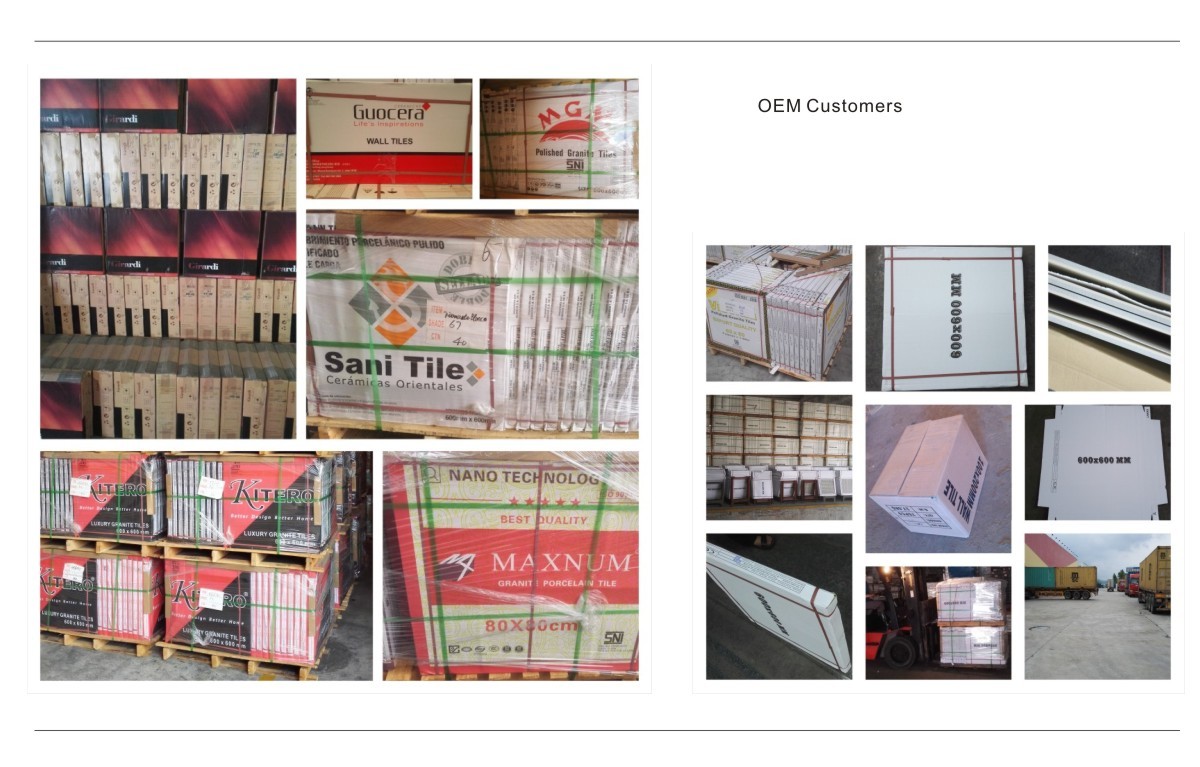 WONDROUS CERAMICS is one of the biggest ceramic tiles manufacturer from Foshan, China. Our factory have been established over 20 years, and around 1000 workers, factory area is around 380000sqm, show-room area is around 5000sqm. We have over15 years export experience, sell our goods around the world, such as Europe, Australia, Japan, Korea, Middle-east, Russia, USA, Brazil, African and so on. We always supply the good quality and good price tiles. Some famous brand OEM in our factory, such as R.A.K.,B&Q, Guocera Malaysia, COTTO Thailand and so on.
We mainly produce the the glazed ceramic wall tiles at size 100X300,200x200, 200x300, 300x450, 300x600,200x600, 250x600, 270x730, 300x900mm and the matching ceramic floor tiles together with the decor/border for the kitchen,bathroom, dinning room and so on. Especially we have many color wall tiles, including Green, Yellow, Orange,Blue, Red, Pink,Purple color and so on in hundreds of design, color tiles means vivance,young & creative. We have strong design team to design the tiles.
We are in the position to supply the porcelain tiles in three type: polished in glossy, polished in matt finish & un-polished in rough surface, at size 300x300mm, 300x600, 500x500, 600x600, 800x800, 1000X1000, 600x1200mm and so on in many different series & color.Our porcelain tiles enjoy high quality reputation but the world's lowest price.
We also supply the full-polished glazed porcelain tiles and rustic tiles at different size, crystal tiles, glass or ceramic mosaic tiles and TV banckground culture tiles and so on.
The quality of our tiles are very good that have exported to many different countries around the world, such as B&Q England, Australia, R.A.K, Korea, middle-east and many other customers and so on.