New products-Full body Marble porcelain tiles
2018-11-30 14:34
Wondrous Marble Tiles,The Best Choice to Replace Natural Marble
Stone and wood are two valuable gifts to human beings by nature. But natural stone resources are limited and too expensive, in many situations, for consumers to accept. Wondrous Marble Tiles, genuine effect of marble, superior quality of tiles, environment-friendly & saving natural resources, and cost-effective, have become the first choice to replace natural marble.
Wondrous Marble tiles-The Best Choice to Replace Natural Marble
★Genuine effect of marble, superior quality of tiles.
★"Green Product" No radiation.
★Much better physical and chemical properties than nature stone.
★Much lower cost than nature stone.
★No permeation,never fade.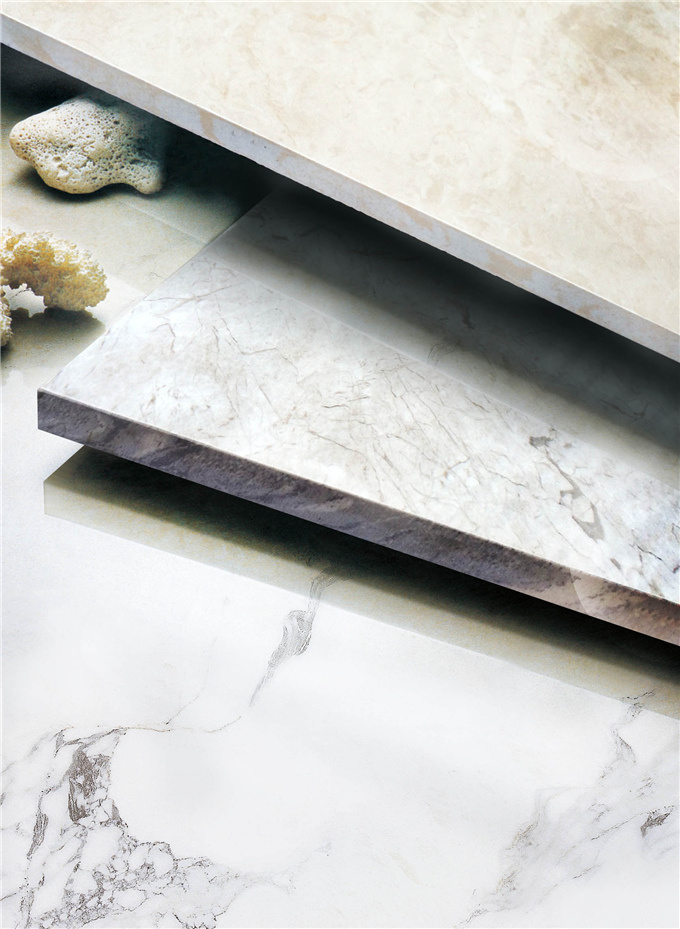 Compare with natural stone, our Wondrous Marble tile has many advantages as below:
1. High intensity and hardness
The Wondrous Marble Tile is in density of 2.65~2.7 and hardness 6.5~7.0, with compressive strength 500 Mpa. All the technical data are much higher than natural stone.
2. High level of environmental performance
Wondrous Marble Tile is an 100% "Green Product" which without any radioactive material due to the inactivation of LEAD or Cadmium after high temperature firing processes.
Our Wondrous Marble Tile is much lower price than Natural stone materials, so the ordinary people could enjoy a top decoration sense by a low cost paid.
The acid-performance of Wondrous Marble Tile is up to level A, it won't be damaged in serious atmosphere pollution and acid rain frequency region, even exposed in heavy rain and serious polluted environment.
5. Good Frost resistance and thermal shock resistance
Wondrous Marble Tile is in super stability as all its' inorganic materials and ingredients are melt as one whole body under a high temperature of 1,500 °C.